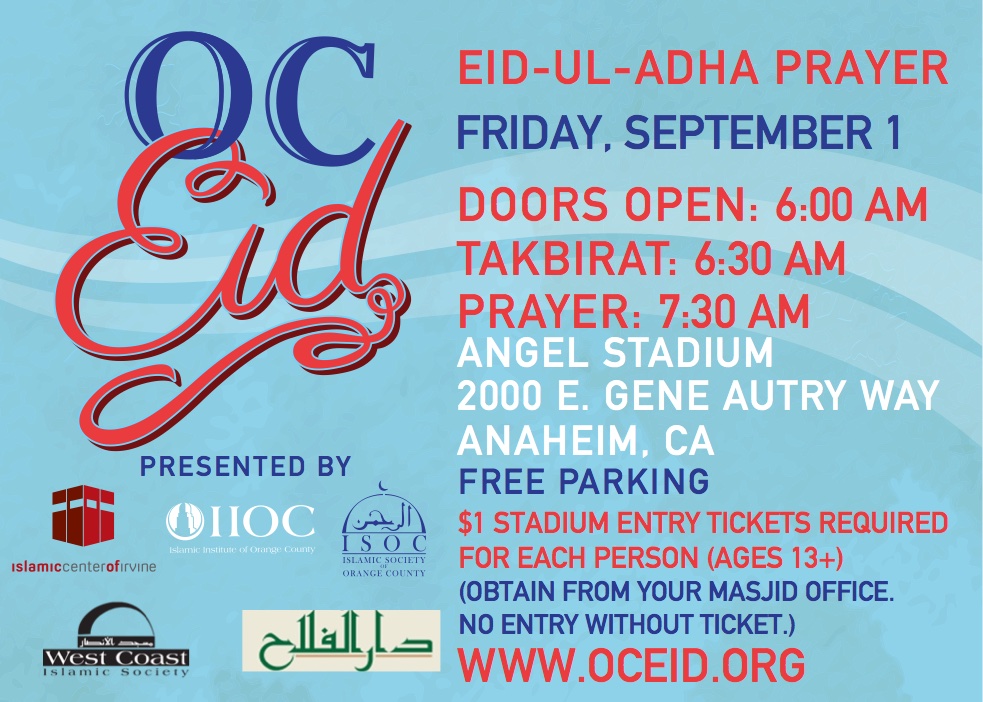 Prayer will be led by Sh. Atef Mahgoub of ICOI
Sheikh Atef Mahgoub
 was the Religious Director at the Islamic Center of Pittsburgh for 7 years. In this capacity he oversaw all religious and educational programs and activities (including the Youth, Outreach and special Ramadan programs). He also led daily, 
Friday
, Taraweeh and Eid prayers, taught weekly educational classes for youth and adults, provided marriage and funeral services and various forms of guidance for community members, and participated in interfaith and outreach activities. He also published scholarly articles and books while interacting with media for television and radio appearances.   He represented the Islamic Center as a guest lecturer at various other organizations and universities, locally and internationally.  Prior to that period, Sheikh Atef was a Youth Coordinator and Religious Advisor at Masjid Ar-Rahman in Mansoura, Egypt.
Sheikh Atef was classically trained in the Al-Azhar University School System since he was eight years old, where he received his advanced degree in Islamic studies in 2002.  He is also licensed to teach Islamic Studies and to act as a Mufti by Al-Azhar University. He is a Hafiz, trained in different Qira'at (Hafs, Hamza, Naf'a), and has Ijazat in numerous books of Fiqh, Tafseer, Hadith, and Usul Fiqh. He published a book titled 'Fiqh of Fasting' in 2014, and is currently working on a book titled 'Contemporary Issues Facing American Muslims'.